Long Distance
Switch to EasyVoice LD and call anywhere in North America from just
3
¢ per minute and just
4
¢ to over 60 countries in the world. Cut your costs and save big with our fantastic long distance plan.
more ...
Phone Service (VoIP)
Switch to EasyVoice voice line and get a reliable and high-quality Digital phone line service for a fraction of the cost of a traditional phone line. SAVE UP 60% on phone service
more ...

Mobile LD
Connect with your family & friends with our worry free long distance savings plan for your mobile phone at the same great rate as our regular LD service. SAVE OVER 80% ON ALL YOUR LONG DISTANCE CALLS
more ...

High Speed Internet
Blazing speed with our High-speed internet service. Enjoy up to 300GB per month of data transfer without the expensive surcharges.
more ...
W
ho are we?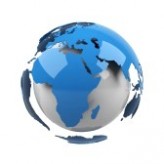 We are a Canadian Telecom Company specializing in consumer and business services. We understand the need for Canadians to have fairly priced, innovative telecom solutions. Our primary services include: Per minute & flat rate long distance on your existing phone lines, per minute & flat rate long distance calling for your mobile, local line phone service using VoIP, Toll free numbers, and high speed DSL internet connections. Continued development in software technologies have expanded our services to compliment integration into smart phone applications, making life easier for everyone.
O
ur mission: Telephone Freedom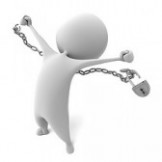 You are no longer stuck getting over priced services for your cell phone, home/business phone or internet service. You now have a choice. We give you a reliable service at unbeatable prices. Our years in the telecommunications business has helped make us valuable to our customers in businesses and homes who share a common interest... saving money on their telecom                                                      needs